The Wrongful Conviction of Jason Payne






Help free a man falsely accused and wrongfully convicted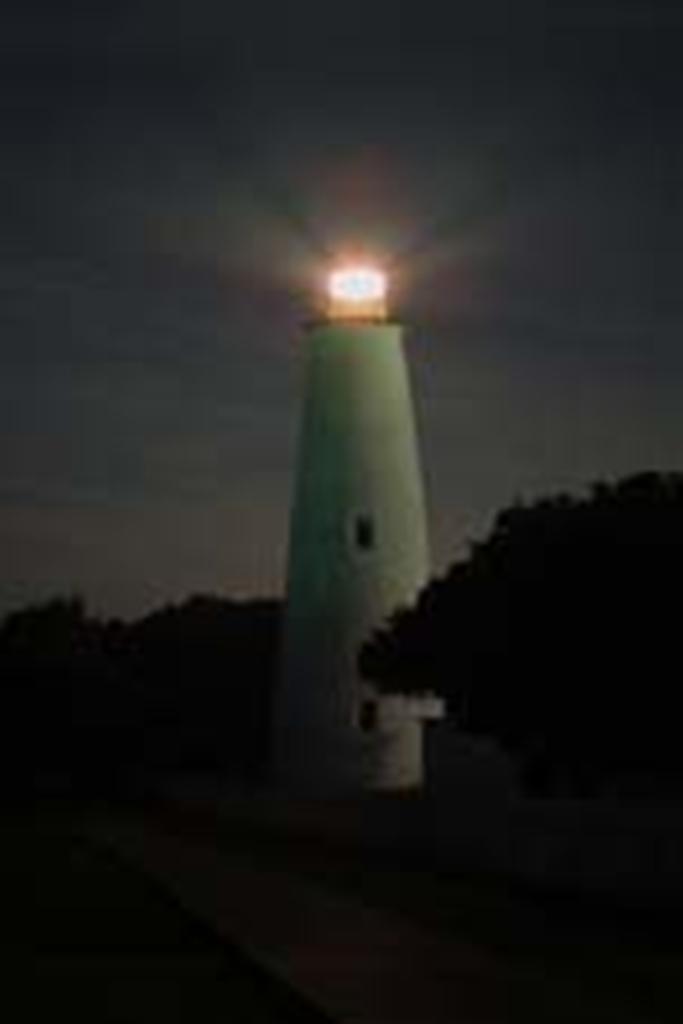 Frequently Asked  Questions

The answers to these questions show the holes in the prosecution's case and how the double homicide Jason Payne was convicted of didn't add up.

Forensic Evidence:

This category addresses questions and answers associated with forensic evidence of the case.

Why did Lt. Det. Miles Tucker and Prosecutor/District Attorney Jim Wheeler hire Tom Bevel as a second forensic expert? When Tucker's HANDPICKED forensic expert Sgt. Noel Martin, a fellow police officer, and prosecution expert witness who had NEVER testified for a defendant before this case, and the ONLY forensic expert to visit the crime scene returned his conclusion of murder suicide, Tucker and Wheeler decided they needed to hire and PAY out of state forensic consultant Tom Bevel to confirm and validate their version of the crime as a double homicide.

Why did Noel Martin testify as a defense expert witness for Jason? Martin, who prior to this case had NEVER testified for the defense and always testified as a prosecution expert witness testified for Jason's defense because his on-site appearance at the crime scene, his analysis, test results and conclusion didn't support the prosecution's theory of a double homicide, but instead CLEARLY showed this crime was a murder suicide. Martin was quoted in a July 31, 2011 investigative story in the Tyler, TX Morning Telegraph "I have never been called to the scene by the state only to testify for the defense, and I have never called the media in regard to a case I am working on," he said. "This case was different. I will testify for Jason Payne all the way to the U.S. Supreme Court."

Why did Tom Bevel conduct an "event analysis?" Unlike Noel Martin, who conducted a crime scene reconstruction in which he reviewed and analyzed JUST the forensic evidence testified he let that evidence speak for itself and it spoke of a murder suicide. Tom Bevel, on the other hand conducted an "event analysis" or as he testified at trial a "Holistic" view by looking at both the forensic and circumstantial evidence provided by Lt. Tucker which spoke to Tucker's belief of a double homicide. Bevel testified that Tucker's case report DID play a part in his conclusion. Bevel, unlike Martin did not let JUST the forensic evidence speak for itself. It must be remembered that unlike Martin, Bevel had never visited the crime scene and didn't see things that Martin saw.

Why wasn't Tom Bevel's forensic report peer reviewed? Bevel claimed his report, which concluded double homicide was reviewed by his partner Iris Dalley, but her signature was NOT included on his report. Noel Martin's forensic report was peer reviewed and his conclusion of murder suicide WAS validated by Texas Rangers Kenny Ray and Brent Davis, as well as Bobby Henderson of Henderson Forensics and Joe Brasco an expert crime scene investigator. Martin's report was further validated by a forensic report produced by Dr. Edward Hueske, forensic scientist who had his report peer reviewed by B. Max Courtney, forensic scientist. Peer review is considered commonplace in forensic cases, so why WASN'T Bevel's forensic report peer reviewed?

Why didn't Tom Bevel and Richard Ernest demonstrate in front of the jury how unlikely it was for Taylor to shoot himself and commit suicide? Both Tom Bevel and Richard Ernest testified it would have been highly unlikely, if NOT impossible for Taylor Wages to fire that 30/30 rifle and commit suicide as claimed by Jason's defense team. But unlike Noel Martin and Dr. Edward Hueske they chose NOT to demonstrate this impossibility to the jury. But both Martin and Hueske DID demonstrate to the jury just how easy it would have been for Taylor to fire that 30/30 rifle and commit suicide.

Why were the bodies of Nichole Payne and Taylor Wages removed from the crime scene before Noel Martin arrived?The bodies of Nichole and Taylor were removed from the crime scene without the medical examiner ever being called to the house to examine the bodies, and before Noel Martin, a forensic criminologist arrived to perform his crime scene reconstruction. In addition, bedding from Nichole and Taylor's beds were also removed from the house before Martin's arrival at the crime scene. It is accepted policy in police investigations that removing key evidence from the crime scene early can compromise the scene and subsequent reconstruction efforts. Was the moving of the bodies and bedding just sloppy police work or was it done deliberately to protect Lt. Miles Tucker's preconceived notion, without any evidence to support it that this was a double homicide? Remember when sheriff deputies first arrived on the crime scene speculation was Taylor's death was a suicide.

Could Jason have fired the 30/30 rifle that killed Taylor and achieved the angle of trajectory as stated by the medical examiner? NO he couldn't have! The bullet from the rifle entered at the left side of Taylor's face (lip) exiting in the right back of his head in a front to back upward trajectory. Jason would have to have been laying on the floor in front of the bed, which was very low to the ground in order to fire the rifle to achieve that trajectory; and remember Taylor who was seated on that bed would have had to been just sitting there doing nothing to protect himself while Jason would have been lining up his shot holding the rifle in between Taylor's legs. The way Taylor received that bullet wound was by him positioning the rifle in between his legs in an upward direction and firing the shot that killed him in a suicide.

Was Taylor shot in the early morning hours as Lt. Tucker inferred? There was NO evidence whatsoever presented to support this inference. Lt. Tucker testified that a shot from that rifle would have produced a noise that could have been heard anywhere on the Payne's twelve acre property; yet in the stillness of the night NOT one single person in that household heard the 30/30 rifle being fired. Remember for Lt. Tucker's throry of double homicide theory to hold any validity, Taylor had to have been shot FIRST.  If Jason had shot and killed Taylor in the early morning hours he would have risked that his wife, Nichole would have heard the shot, questioned what was going on and discovered Taylor's body; he also risked the possibility that his two young children might have wandered into Taylor's bedroom as they were getting ready for school and discovered Taylor's body. Yet NONE of this happened! What did happen is sometime between 8:00 AM and 9:00 AM Taylor shot and killed his mother, and then committed suicide by shooting himself. That's what the evidence showed and that's how this crime happened.

Was Taylor shot anywhere other than his bed in the garage? Lt. Tucker testified he did not believe Taylor committed suicide in "that" location (at the side of the bed in his grarage bedroom). Yet there was no evidence to support that Taylor was shot any place else. There was no blood at any other location, no blood trail or blood on Jason or his clothes from having had to move Taylor's body from another location to his bed in the garage, and no bullet or bullet hole found at any other location.

Was there any gun residue (GSR) found on Jason hands? NONE! There was NO GSR found on Jason's hands or any other parts of his body. The only GSR found was on Taylor's hands and that got there by Taylor firing the 30/30 rifle that killed his mother first and then firing the fatal shot from that rifle that killed him in a suicide. The prosecution claimed that Jason COULD have washed the GSR from his hands and that the GSR COULD have got on Taylor's hands by him being in close contact with the 30/30 rifle. But once again, like the rest of the forensic evidence that pointed to a suicide the police and prosecution came up with "COULDs," ignored the obvious and TWISTED the evidence to make it look like Jason shot Taylor in a homicide.

Why did Lt. Det. Tucker tell the DPS crime lab to ignore DNA testing on 30/30 rifle used to commit the crime? Lt. Tucker sent a letter to the DPS crime lab asking that the evidence concerning the rifle be returned without any analysis. Tucker told DPS it would be quicker to obtain forensic results from a private lab Orchid Cellmark in Dallas.The gun was sent to Orchid Cellmark Labs and their report came back showing no examination was performed on the rifle and NO DNA analysis was ever done on the rifle used to commit the crime (6-109:1-6). Just what type of investigation was done where NO DNA analysis was performed on the weapon used in the crime? What was Lt. Tucker afraid that a DNA analysis of the weapon would disclose?

Were there any fingerprints found on the rifle used in the crime? Noel Martin stated he saw smudges consistent with fingerprints that were visible on the barrel of the 30-30 rifle just below the front sight in the same area where the void is located. Lt. Miles Tucker testified the rifle was wiped clean, and he inferred Jason was the one that wiped it clean. D.A. Wheeler went one step further in his brief to the Texas Court of Criminal Appeals stating Jason WAS the person responsible for wiping the rifle clean. Yet when looking at crime scene photos of the rifle there was blood dripping in a downward direction on the barrel and smudges on it. Yet after that rifle was prepared to be packaged and shipped to the DPS crime lab the gun looked perfectly clean. Jason COULDN'T have possibly wiped that rifle clean because he had NO contact with the rifle after the crime scene photos were taken showing blood and smudges on it. So if Jason didn't wipe the rifle clean and that rifle never left the chain of custody of the police, WHO did wipe it clean? WHO benefited the most from a "clean" rifle? If the rifle had been tested for DNA, blood and fingerprints what might it have revealed? Might that testing totally disproved Lt. Tucker's theory of a double homicide; sadly we'll never know because the rifle was wiped clean and never tested. In many wrongful conviction cases police destroy, manipulate and hide evidence in order to protect their theory of who was responsible for the crime.

Why was the positioning and location of the rifle different in crime scene photos? Six different crime scene photos 4A, 6A, 7A, 52, 53 and 108 show the 30/30 rifle, identified as the weapon used in the crime positioned differently in all six photos. During a crime scene investigation police are to take photos of the crime scene as it actually appeared when they first arrived on the crime scene; they are taught NOT to move evidence, NOT to reposition evidence, and NOT to manipulate and distort evidence in any way. Why was that rifle positioned differently in all six photos?,Who repositioned that rifle and for what purpose? Was this just sloppy police work or was there some ulterior motive why the rifle was moved and repositioned? Remember the police stated that Jason staged Taylor's death to make it LOOK like a suicide. Was the repositioning of that rifle an attempt by the police to make it LOOK like Jason staged Taylor's suicide?

Why wasn't the carpet on the side of Taylor's bed sent to the DPS crime lab and/or Orchid Cellmark tested for the presence of blood? Bevel stated he saw no blood on the photos of the carpet by Taylor's feet indicating Taylor could not have been shot sitting on his bed as claimed by the defense. Yet Noel Martin who was present at the crime scene saw faint traces of blood and when he tested it with Blue Star the blood became more apparent. That carpet was a key piece of evidence that should have been tested. What might testing have revealed?

Was Taylor's clothes tested for the presence of Nichole's blood? According to the test results from Orchid Cell Marks labs "all blood located was that of Austin Taylor Wages and none of Nichole Payne's blood was found on any of his clothing." That would seem to indicate that there was none of Nichole's blood on Taylor's clothing. However, in the same report it states "The DNA Profile obtained from the swabbing of the front, bottom portion of the Polo Ralph Lauren hoddie matches the profile obtained from Austin Wages." Does this mean the lab only tested the swabbing from the front, bottom of that hoodie? In crime scene photo 7A  there appears to be faint blood spots (misty and light) located in the upper left hand, front of the hoddie. Was testing ever done on those spots?

The Interrogation

This category addresses questions and answers regarding the "interview" of Jason Payne hours after the crime was discovered:

Did Lt. Det. Tucker have an open mind about the guilt or innocence of Jason Payne? Tucker testified at trial that he had an open mind about how the crime occurred. Yet his actions indicated he had formed an opinion, closed his mind and suspected from Day #1 that Jason was the suspect of a double homicide even when there was NO evidence at that time to support a double homicide with early indications pointing to a murder suicide..

Why was Jason taken down to the police station the day of the crime and treated like a suspect? While grieving and in shock Jason was interrogated and treated as a suspect when there was no evidence indicating he had committed a crime, quite the opposite because early indications showed the crime was a murder suicide and  it was ten months after the crime before an arrest warrant was issued.

Why did Tucker have Jason sign a form at the police station relinquishing custody of his two children? Jason was asked to sign a from giving up custody of his two children when he clearly didn't know what he was signing. Jason would have never knowingly given up custody of his children. This act alone showed Tucker had predisposed Jason's guilt.

Circumstantial Evidence

This category addresses the questions and answers associated with the circumstantial evidence of the case.

Did Jason bury the bodies in the two "graves" on his neighbor's property? NO! The police inferred he had dug two holes on his neighbor's property to be used as graves to bury Nichole and Taylor. Yet instead of attempting to bury the bodies he immediately called 911 asking for help because he had discovered his wife and son shot.

Why would Jason have killed Nichole for a $100K insurance policy when he could have collected $250K instead? The prosecution stated that Jason had taken a $100K insurance policy on Nichole weeks in advance and planned to kill her to collect the money upon her death. Yet if Jason had a plan for killing Nichole, as stated by the prosecution why wouldn't he have paid the higher premium for a couple of month knowing that when he killed her he would have collected $150K more?

Was there another checking account showing Jason and Nichole were not in the financial troubles as the prosecution painted? The prosecution stated Jason and Nichole had financial difficulties and showed a checking account with a negative balance of $267, yet there was a newer account showing a balance of over $6,000 that was not shown at trial.

Why was hearsay evidence of Sarah Hawthorne allowed to be presented at trial? Sarah Hawthorne was allowed to testify, at the objection of the defense that Nichole had told her she wanted a divorce, and that he had threatened to kill her and burn the house down. The only person that could have collaborated this was dead and if she had been alive would have said this was false. Jason and Nichole had a good marriage and there was no talk of divorce or threats made against Nichole's life. This was damaging and harmful hearsay evidence that should have never been allowed in court. It is currently one of the items that is being appealed to the Criminal Court of Texas (CCA).

Why were no defense witnesses called to rebut Sarah Hawthorne's hearsay testimony? Jason's defense team chose not to call witnesses that could have shown Sarah Hawthorne's hearsay testimony was false, instead hoping the judge would rule at trial that Hawthorne's testimony was hearsay and could not be used. The judge allowed the testimony and it is now being appealed to the CCA.

Why were no defense witnesses called to testify about the "real" relationship between Sarah Hawthorne and Nichole?.Jason's defense team chose not to call any witnesses that could have described the "real" relationship between Nichole and Hawthorne and why Nichole would have never disclosed to Hawthorne the statements she claimed Nichole made. Defense witnesses could have  testified about how Hawthorne despised Jason. This was part of the defense strategy to object to the hearsay testimony and if allowed use it on appeal.

Why were no defense witnesses called to testify of the emotional and psychological issues that Taylor suffered from? The prosecution called witnesses that testified that Taylor was a law abiding and peaceful young man and had no reason to kill his mother. Yet there were people that did not testify who knew another side to Taylor's personality showing he suffered from emotional and psychological issues.

Another Version of the Crime

Did Sherry Hawthorne ever talk to Ken Dean when he was researching and writing his article?NO! Dean tried to talk with her and members of Nichole's family but they declined. Mrs Hawthorne had the opportunity to put her version of the crime in the article but chose not to do so instead choosing to make a comment after the article was published.

Who was this eye witness to the DOUBLE HOMICIDE as stated by Mrs. Hawthorne? According to Mrs. Hawthorne, Jason's three year old daughter (Jane, not her real name) witnessed how the crime was committed.

Was this version of the crime ever brought up at the trial? NO! District Attorney Wheeler chose not to take it to trial thus questioning the validity of this version.

Did this version of the crime support the police/prosecution's version of the crime? NO! In fact it contradicted the police's version. The police inferred Taylor had to have been shot in the early morning hours before the shooting of Nichole. Jane's version was that Jason had shot Nichole first and THAN shot Taylor. This would have a caused a problem for the prosecution because their whole story was that Taylor had to have been shot first.

Was there any evidence to support this version of the crime? NO! In fact the evidence showed it couldn't have happened the way Jane described it.

How did Jane come up with this version of the crime? Jane may have been coached, yet according to Laura Smith, a co-worker of Mrs.Hawthorne she believed Jane wasn't coached and was telling the truth. A video tape was made of Jane discussing her version of the crime. Yet Wheeler chose not to put Laura Smith on the stand and show the video at trial. There were were two emails (email1 and email2) sent by Mrs. Hawthorne to her Facebook friend Lt. Tucker stating Jane's version of the crime. We asked six people, including a professional that works with young children to view these emails and all six stated it was clear Jane had been coached because a three year old would never have described the crime the way she discussed it in the emails; the professional stated it would be a stretch for a seven year old to decribe the crime as stated in those two emails. Coaching young children to testify against a parent about committing a crime that never occurred has sent many an innocent man to prison. Experts have stated that manipulating the mind of a three year old child is a fairly easy thing to do, and would especially be so for someone that is a licensed professional social worker of the State of Texas.